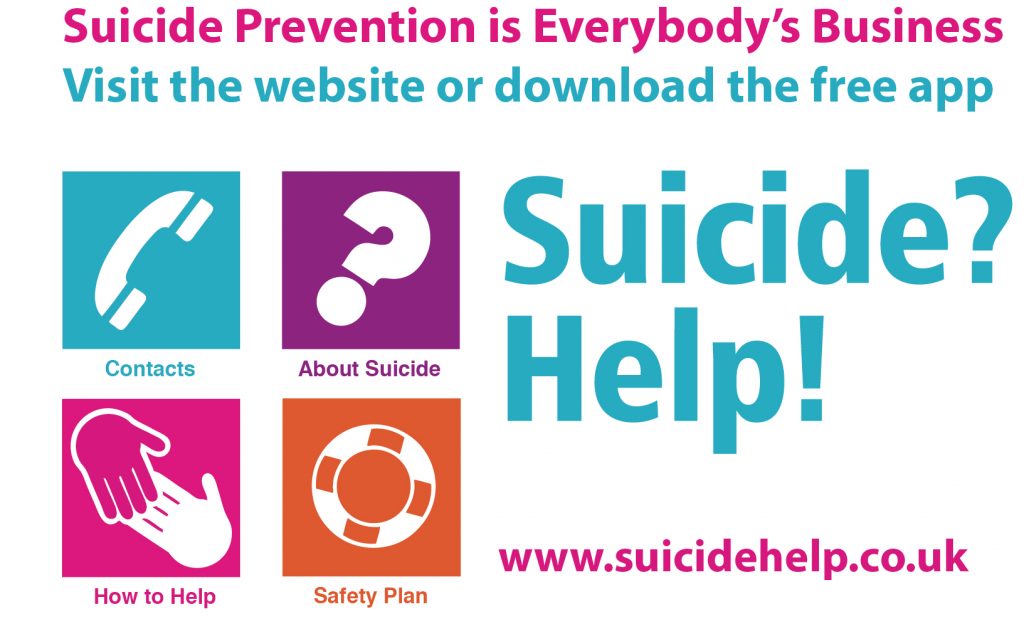 Angus Health and Social Care Partnership and Angus Council have introduced two new adult support services to promote suicide prevention and reduction, as well as early intervention in support of vulnerable Angus people.
The Angus Suicide Prevention and Support Service is provided by Penumbra and is available to all adults living in Angus who experience thoughts of suicide or who may have attempted suicide. Support is also available for family members, carers or friends of adults experiencing suicidal thoughts. The service is designed to offer assessment of individual need, provide support and interventions that promote safety, wellbeing and recovery. Information, guidance and signposting regarding suicide prevention will also be provided. To access support please contact: 08001357899 (free calls) or email: aspss@penumbra.org.uk to access support
The Angus Adult Bereaved by Suicide Service is available to any adult living in Angus who has been impacted through by being bereaved by suicide and will be provided by Insight Counselling.
The service offers adult one-to-one or adult family support to adults who have been impacted by being bereaved by suicide. It recognises that everyone's experience is unique and needs vary from person to person and as such offers support, counselling and signposting based on individual need.
Anyone living in Angus can make a referral by contacting: Insight Counselling, Number Ten, 10 Constitution Road, Dundee, DD1 1LL. Telephone: 01382 305706 or email: receptionist@insightcounselling.org.uk. Website: www.insightcanhelp.org.uk
Scotland is working together to prevent suicide and the new Suicide Prevention Action Plan for Scotland, Every Life Matters, published in August 2018 continues to support the National Outcome to enable people to live longer, healthier lives.
Locally the Angus Suicide Prevention Collaborative leads on this agenda in recognition that, by taking a multiagency approach, stronger communities and better outcomes can be achieved.
Speaking on behalf of the Angus Suicide Prevention Collaborative, chairperson Bill Troup said: "It is essential that we provide services in Angus to meet local needs and promote effective community responses. The most important way to help someone experiencing thoughts of suicide is to encourage them to talk openly about their thoughts and feelings.
"Asking someone about suicide will not put the thoughts into their head if it wasn't there before, but it can be a huge relief for them to be able to talk. By taking the time to listen, give a compassionate response and take what is being said seriously, you could change their life.
"It is important to raise awareness that we will have in place a service to offer support to anyone experiencing thoughts of suicide and for friends, family and carers. Every suicide is a tragedy. When someone completes suicide many people can be affected both short and long term."
Regular free suicide prevention training opportunities are in available for anyone that lives or works in Angus. For any further information please email Susan Duncan, Development Officer: suicideprevention@angus.gov.uk
Another excellent resource is the Tayside Suicide Awareness phone app and website: www.suicidehelp.co.uk