Today is International Nurses Day! A day when we celebrate the vital work and role of nurses around the world.
12 May marks the anniversary of the birth of nursing pioneer Florence Nightingale, and this year is extra special because 2020 has been designated the Year of the Nurse and Midwife, to coincide with the 200th anniversary of Florence's birth.  This is especially important in 2020 as nursing professionals continue to lead the charge, working alongside other health and care professionals, against the corona virus pandemic.
Nursing staff in Angus were asked for three words which best described what nursing in their particular service areas meant to them. The feedback has been used to create a wordle. It highlights that although nursing has certainly progressed since the days of Florence Nightingale, the qualities that make a nurse have not changed.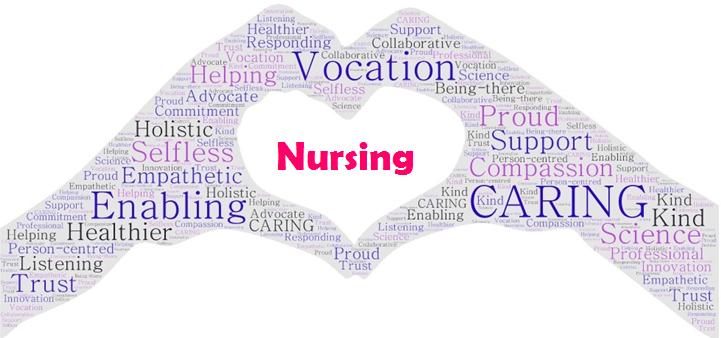 Karen Fletcher, Lead Nurse for Angus HSCP said "This year I would like to say 'thank you' to all the nursing staff, all over the country, but especially those who work in our Angus communities. I want them to know how their professionalism, particularly during these exceptionally challenging times, is truly appreciated. I have never been prouder to say that I am a nurse!
"Your passion for our patients' health is appreciated every day. Thank you for all you do."